Featured article
Bowser and Blitz are 2 special C.O.P.S. officers made up of a human and a robot K-9 companion. Bowser (Real name: Officer Rex Pointer, former member of the Chicago PD K-9 Unit) is the best animal handler around. He loves animals, especially dogs.
Featured media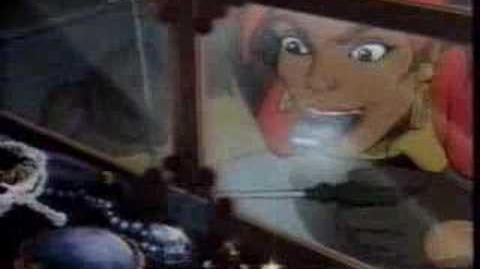 C.O.P.S. Intro <youtube width="250" height="200">_9haDWLSeVA</youtube>
C.O.P.S. Ending
Welcome citizens to C.O.P.S. Wiki
The site Mayor Davis cordially invites
everyone to come in and create and edit articles about the finest law enforcers there is in the country!
Greetings Citizens! Welcome to C.O.P.S. Wiki
Serving Empire City and beyond with scores of information about Empire City's top team of crimefighters known as C.O.P.S. (
C
entral
O
rganization of
P
olice
S
pecialisrs also known as CyberCOPS) dedicated to fighting crime in a future time, protecting Empire City from Big Boss and his gang of Crooks.
About C.O.P.S.
C.O.P.S. (Central Organization of Police Specialists) is a late 80s' animated series Produced by DIC Entertainment, Crawleys Animation and Claster Television from 1988-1989 For 30 Minutes. This show is based on a toyline of action figures, known as C.O.P.S. n' Crooks, that were created by Hasbro the same year the show first aired. The show aired again in 1993 on Saturday mornings in syndication as "CyberCOPS" to avoid confusion with the live action version of COPS, the reality TV show. The series is all about a team of futuristic police officers lead by Special Agent Baldwin P. Vess (C.O.P.S. Codename: Bulletproof) who strives to bring a powerful criminal leader Brandon "Big Boss" Babel and his army of criminal thugs to justice and restore law and order in the streets of Empire City. The show contains only 65 episodes and has gained many fans who grew up enjoying the series along with its unforgettable characters such as Bulletproof, Buttons McBoomBoom, Big Boss, Nightshade, Mace, Berserko, Highway, Sundown, LongArm, Barricade, Dr. BadVibes, and many others.
This cartoon has the strongest appeal than the toys and the comic book series put together. Both should have been made into exact replicas of all the characters as seen in the show and made into the exact format of the cartoon series itself to promote the cartoon and include in the series Mainframe, Mirage, Nightshade, Ms. Demeanor, Brian O'Malley, Whitney Morgan, Commissioner Highwaters, and Mayor Davis. It has all of the delightful combinations of light-heartedness, interesting stories, humor, action, excitement, awesome, unique characters, each with personalities that makes all of them special in their own right, a vessel known as The Ultimate Crime Machine, a Big Boss look-a-like, a brilliant Berserko, a big blimp, a retired cop, a green car, a romantic, loving relationship between a COP and a Crook, a "pardner" in crime, an African-American woman who's also the President of the United States, trained bugs, The Bad News rock band, a clownmobile, a lucky penny, thieving toy robots, instant justice machines, bad cookies, a crimeboss who despises illegal drugs (let alone a dirty suit), a little girl who dresses up like a superhero, unforgettable battle cries of "It's Crime Fighting Time!" and "Crime's-A-Wasting!", a COP, who acts like a sportscaster, a conscience band, baby-size crooks, a chip off of a COP's own block, a boxing kangaroo, speed suits, ghost suits, and so much more! It has a lot more OOMPH in it than the toys and the comic book version of the series all put together.
The place: Empire City. The situation: The Big Boss along with his Crooks, are holding the entire city under the palm of his iron hand and the Empire City Police Department can do nothing to stop him. As a last resort, Mayor Davis sends in Special Agent Baldwin P. Vess (Codename: Bulletproof) to take him down. However, he suffered very serious injuries at the hands of 2 of Big Boss' criminal henchmen, Berserko and Turbo Tu-tone and had to be taken to the hospital, where he is given a cybernetic bullet-resistant torso to save his life.
While staying at the hospital, Bulletproof, knowing he cannot do all of this alone, sends out Police Sergeant P.J. O'Malley (Codename: LongArm) and Rookie Officer Donny Brooks (Codename: HardTop) to round up the best law enforcers from all over the country. With these men and women — including Highway, Mace, Barricade, Mainframe, Sundown, Mirage, Bullseye, and Bowser and Blitz — he forms a team that is "the finest law enforcement agency there is in the country." Bulletproof becomes the proud founder and commander of C.O.P.S. Together, he and his C.O.P.S. team are able to take down Big Boss and his gang of crooks and thwart the first of many of Big Boss' criminal schemes.
Characters Out On The Beat
C.O.P.S.

Taser
Nightstick
Powderkeg
Inferno
Airwave
Roadblock
Heavyweight
A.P.E.S.

Crooks

C.O.P.S. Supporters

Lesser known Heroes

Samantha
Captain CrimeFighter
Agent Belson
Nancy and Kathleen
Prince Baddin
Caveman
Inspector Yukon

Lesser Known Villains

JIM
Waldo
Small Guy
Big Momma
Suds Sparko
Brannigan
Shifty,
Greasy
Traylor Totallinski
Mukluk
Helping out
To write a new article, just enter the article title in the box below.
Not sure where to start?
Adding content
Talk and more...
Check out the community portal to see what the community is working on, to give feedback or just to say hi.
Or head on over to the forums and coordinate with the community on editing, projects, and more.